---

WELCOME to Sunspun Shelties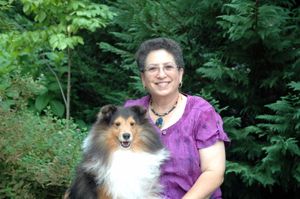 There
is lots to look at and lots of information for those of you who LOVE...... Shetland Sheepdogs or Shelties.
We
are an active household that is always on the move. My dogs are involved in the conformation or breed ring. There were involved in obedience and agility at one point.
Please
check out the web site and feel free to ask me questions.
I am
an AKC BREEDER OF MERIT, 
reputable breeder
. Here is another page describing
reputable breeding
.  I breed to the
AKC standard
(The American Kennel Club.) I am a long time member of the Shetland Sheepdog Club of Southeast Florida (
www.sscsefl.com
), the Dog Obedience Club of Hollywood, (
dogclubofhollywood.com
), 
and a proud member of the American Shetland Sheepdog Association (our parent or national club.(
http://www.assa.org
))
I am a member of the American Kennel Club Breeder Of Merit Program.


YOU CAN VIEW HIS PICTURES UNDER THE "BOYS" TAB


*****At this time, I do not have any puppies available. If you fill out my PUPPY BUYER APPLICATION I will forward it to our puppy referral person for reputable breeders
THANK YOU.

******Please remember that I am a reputable breeder (Breeder of Merit)  that breeds to the AKC standard for the conformation/performance rings. Reputable breeders put a lot of time and care into their dogs and puppies.  Not all puppies will be available to pet homes. Look at the pictures but DO NOT get your heart set on any one puppy. My puppies are not sold to "first come first served."  They are placed in homes which match up with their personalities and needs.





SUNSPUN News
"Tucker", Grand Champion Champion Sunspun Snug As A Bug
---

Web Site Updated:August 7, 2023